As an Amazon Associate, I earn from qualifying purchases. Thank you for your support.
Charcoal cooking is a popular grilling technique that is restricted in many parts of the world because it can be smoky, and can be a bit dangerous.
We love the rich flavor of well smoked meats, cheeses, and vegetables, and a charcoal BBQ is an amazing source for high-heat grilling. Charcoal is a predictable heat source, and it only smokes when it is starting up, once it is glowing white, it gets very hot, and burns very clean.
There are many great charcoal grills and smokers out there, today we'll look at the best starter brand, Weber.
Weber Kettle charcoal grill
The Weber Kettle is a classic series of charcoal grills that are very popular and reliable. There are many accessories and modifications available to get more out of your grill, but the default setup is ideal for most grilling.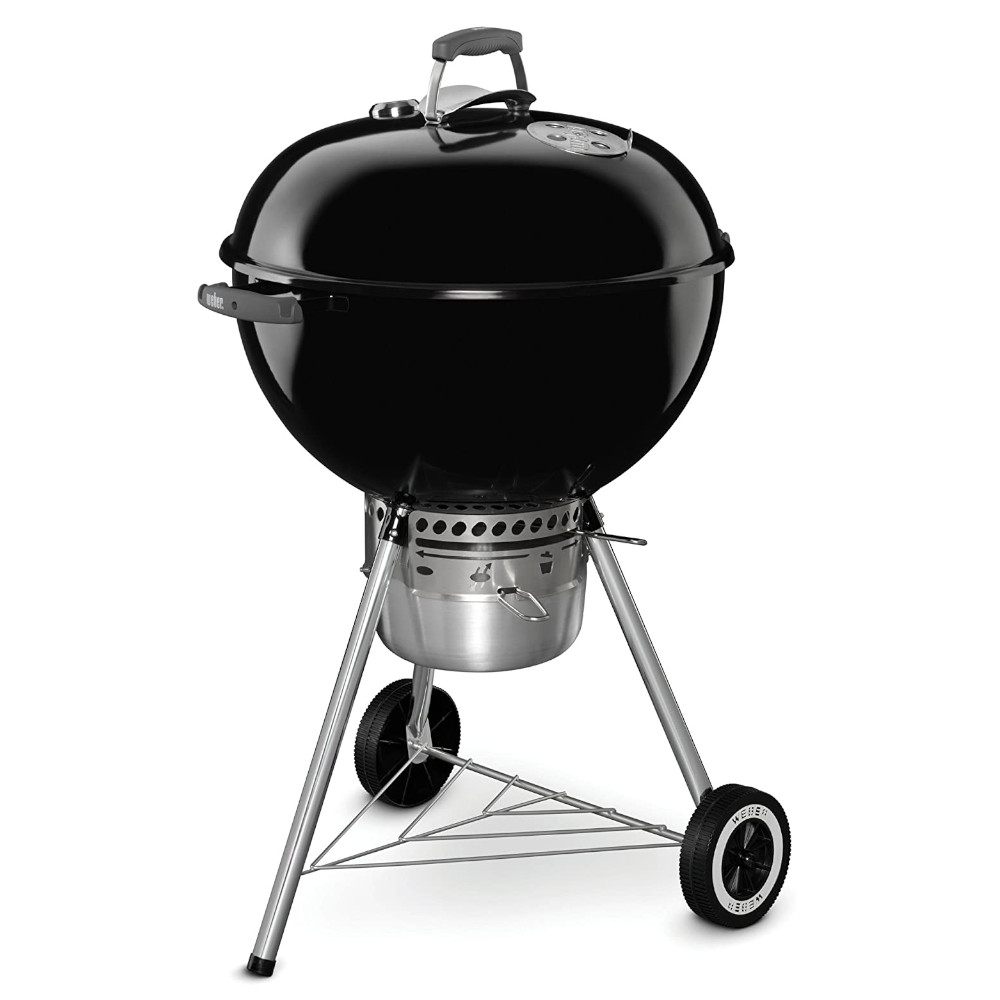 Weber Kettle charcoal grill
Classic domed charcoal grill.
Weber Smokey Mountain charcoal smoker
The Weber Smokey Mountain smoker is a versatile unit, one we use all the time. By default, it is a fire bowl, cylinder with two grills and water bowl, then a domed lid. With practice, it will handle lengthy low-temperature smokes, or cook like an oven.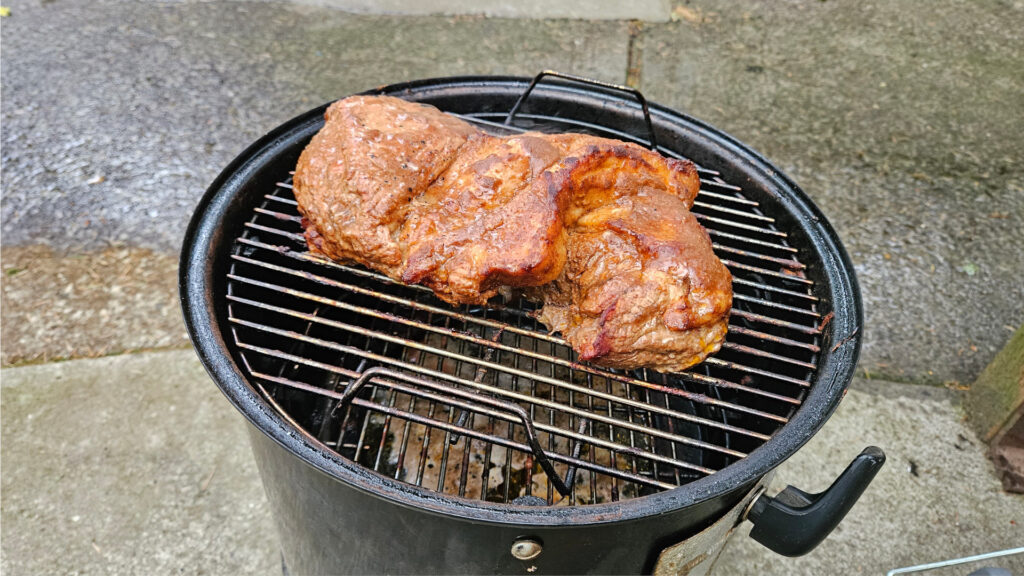 We sometimes remove the cylinder and set a grill right on top of the coal basket, this generates a very high-temp grilling experience, just do it for too long, the unit is not designed for the amount of heat it can generate with full oxygen.
The 14-inch model is enough for a small party worth of chicken wings, or a couple pork shoulders. The 18-inch and 22-inch models obviously handle a lot more.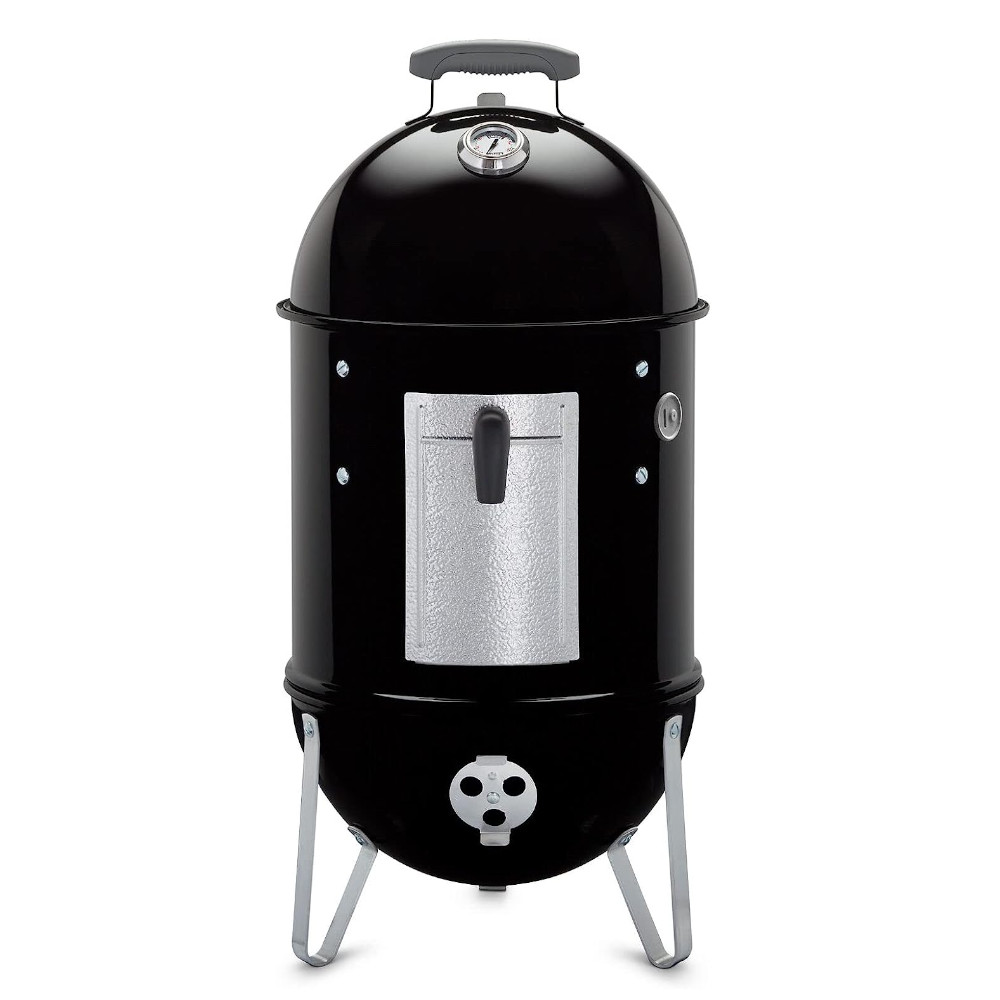 Weber Smokey Mountain charcoal smoker
Simple, yet effective charcoal smoker
Weber Rapidfire chimney charcoal starter
For an easy start to your charcoal grilling, we highly advise a charcoal starter. There are gas or electric torches you can use, there are electric burners that work, but we like our chimney. Simply place a fire starter underneath, let it flame the charcoal until it is fully lit, then dump the charcoal into your grill.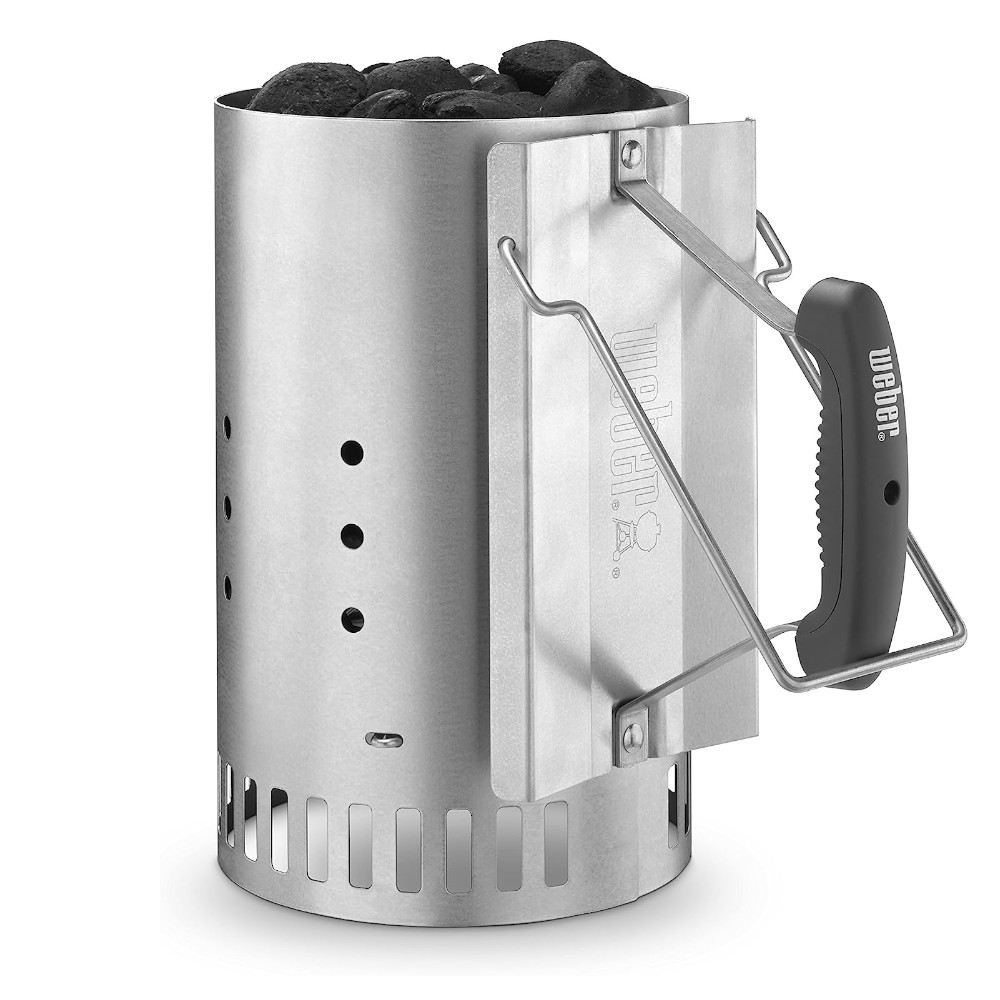 Weber Rapidfire charcoal chimney
Easy fire starter for charcoal grill
Weber apple wood chunks
We will talk a lot about choices of wood for smoking and grilling, but for today, let's just recommend the reliable option of Weber's apple wood chunks. This dried wood smokes nicely in charcoal, or lights up easy in a grill.
Apple wood is a good smoke for most food items, we like it a lot for smoking our tellicherry peppercorns.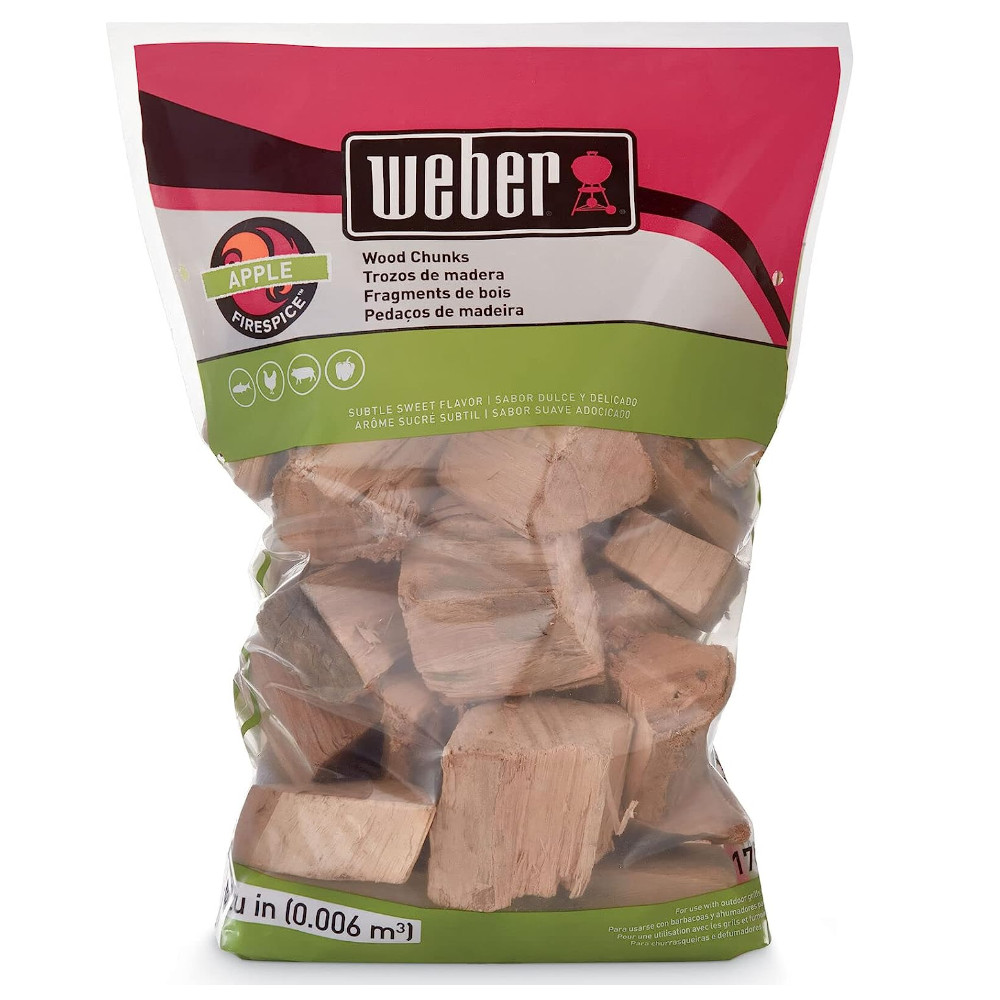 Weber apple wood chunks
Simple apple wood for your smoker
Please stay tuned for more information on different grills, smokers, and much more. We wanted to get you started for today, and we can tell you from experience that Weber makes solid and reliable products.
Happy grilling!