As an Amazon Associate, I earn from qualifying purchases. Thank you for your support.
The purpose of Every Day Carry (EDC) gear is to be durable, light-weight, and effective. Pocket knives are some of the oldest and most common carry items, useful for everything from opening your Amazon packages, fixing things around the house, or even self-defense.
With the many sizes, styles, shapes, materials, and functions available, we recommend trying out a knife or two to decide what you like. Here are a few of our favorites.
Warning: Every State and country has different knife laws. Most of the United States and Canada allow you to conceal carry blades up to 3-inches that are not spring loaded. Please check your local laws before purchase.
Small – Old Timer pocket knife
The Old Timer 2-inch folding pocket knife is about as simple and traditional as knives get. It took us nearly a decade to wear out our first Old Timer. It's light-weight, has smooth edges so it doesn't ruin your pockets, and the blade stays sharp for a long time.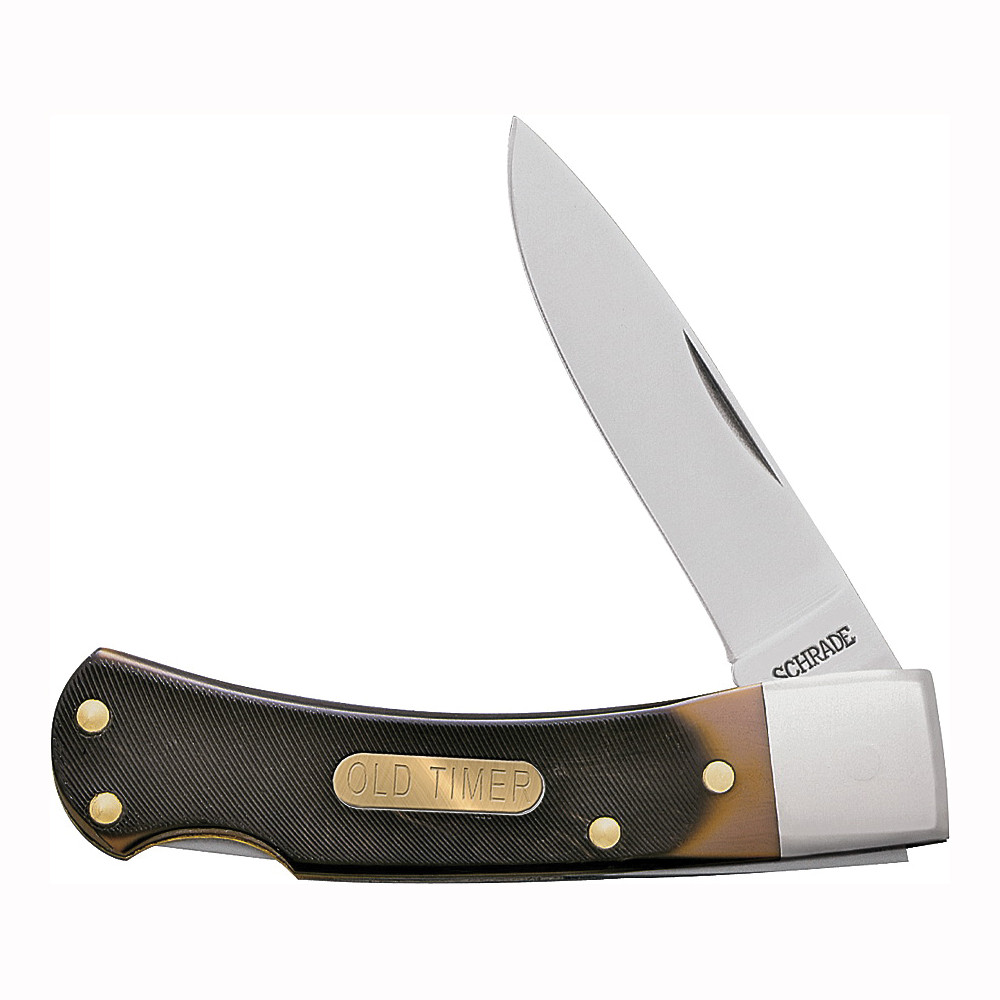 Old Timer 3OT Bearhead Pocket Knife
A simple and reliable small folding pocket knife.
Small – EZKit pocket knife
The EZKit 2.2-inch folding pocket knife is one of our favorites for EDC. It is a little bit bulky and heavy, but the shape, size, and blade design are very comfortable and handle all of our needs. To be fair, we generally only use this to open Amazon boxes though.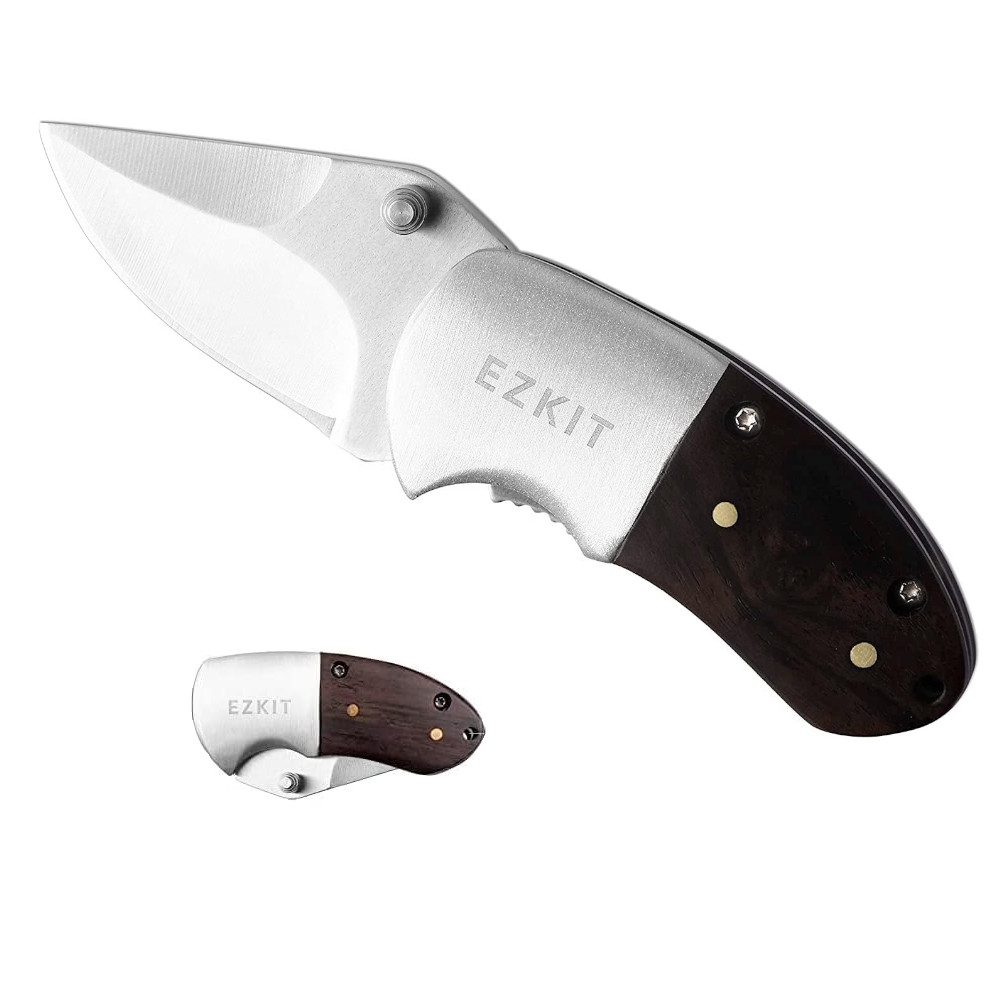 EZKit pocket knife
Comfortable pocket knife with great blade for simple tasks.
Medium – Mossy Oak pocket knife
The Mossy Oak multi-function safety knife is our first pick for a pocket knife on the go. The glass breaker and seatbelt cutter provide peace of mind in the car, and the blade is strong and sharp for doing a little more than just opening those Amazon boxes.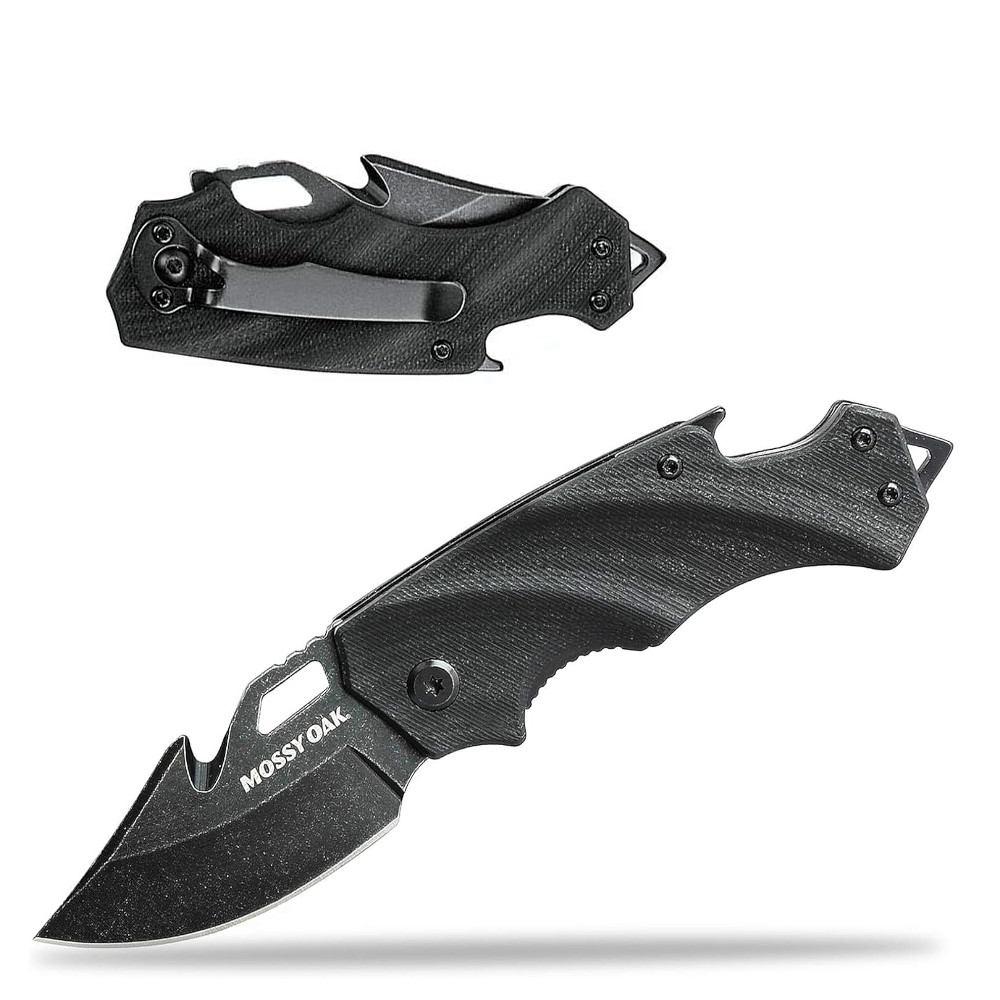 Mossy Oak safety pocket knife
Sharp, highly functional, tough pocket knife.
Large – Smith & Wesson Tanto
For serious stabbing tasks, the Smith & Wesson Tanto has a tough 5.2-inch carbon steel blade, large grip, and a hard holster. This is an extremely sharp knife, and the straight-edges are made for tasks other than your basic box-cutting needs. Please consider your usage before purchasing this beast of a self-defense knife.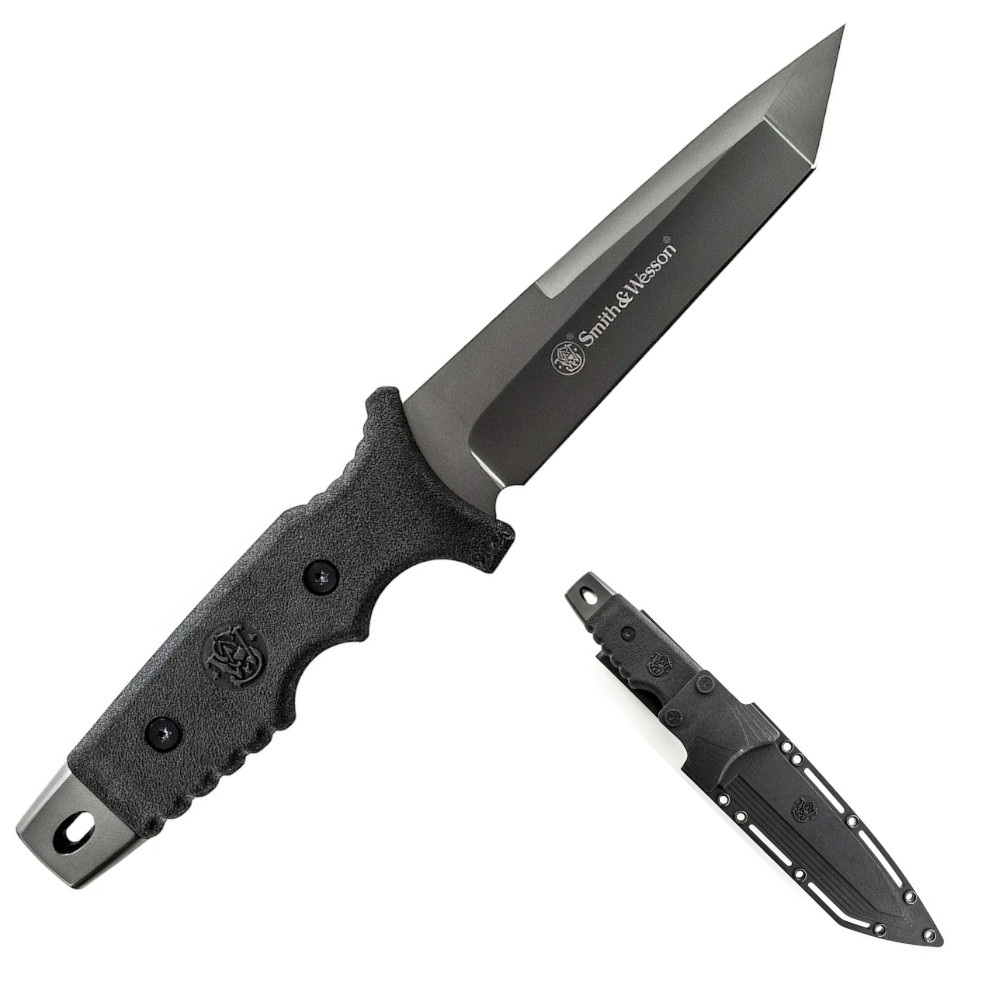 Smith & Wesson Tanto knife
Extremely sharp, 5.2-inch Tanto style blade.
Work Sharp knife sharpening whetstone
We've grown to trust the Work Sharp brand, they have many types and sizes of knife sharpening tools. This simple whetstone has a convenient anti-slip stand, multiple blade guides, and a reversible stone for course/fine work.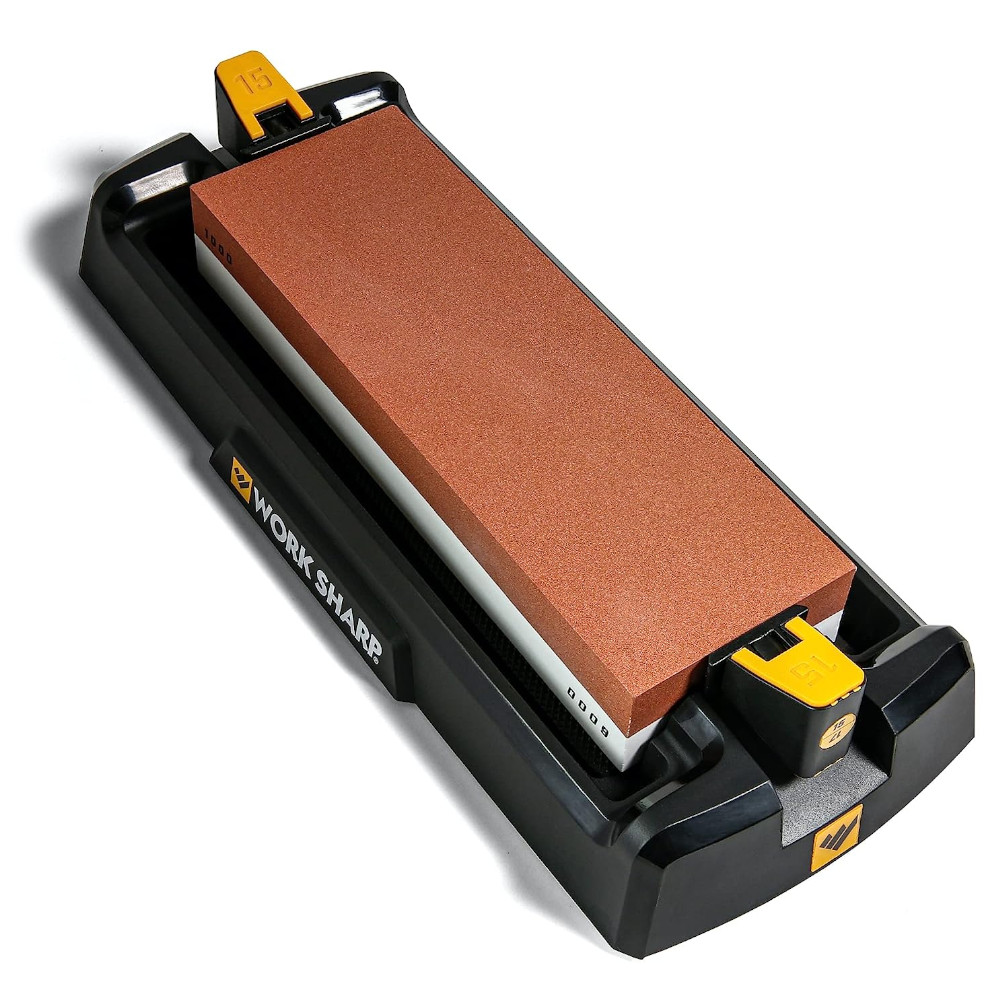 Work Sharp whetstone sharpener
A solid and trustworthy whetstone knife sharpener.
As we mention, there are hundreds and hundreds of different knives out there. We urge you to explore the options, find the right handle, the right blade style, the right blade material, and the right size for your needs.
Don't be afraid of the low-cost knives, they are usually good enough for most users. There is no question that there is a marked quality and material difference with the more expensive blades, serious users should consider serous equipment. However, if you're just opening Amazon boxes, or prone to losing small objects in your pockets, please don't over-spend on your first knife.