As an Amazon Associate, I earn from qualifying purchases. Thank you for your support.
For many, cast iron cooking is intimidating. There is no doubt that cast iron cooks differently than your non-stick pots and pans, but the durability of the pans and a good seasoning offer far greater life for the pans, and can be just as easy to cook with.
Before we dive into the techniques and tools for optimal cooking and longevity, let's talk about the pots, pans, and griddles.
We can't deny that decades old cast iron is special. Years of seasoning can produce an amazing cooking experience. We've used new and old cast iron, and we are rarely dissatisfied with the new gear, so please don't think you need to wait for a loved one to pass before you can get started.
Lodge cast iron skillet
Available in many shapes and sizes, the basic Lodge cast iron skillet has been serving families for decades. We have new and old Lodge cast iron, and we love them all. New Lodge cast iron comes with a rough-textured seasoning, it will take some time to build up your own ideal seasoning base, but, the pans are pre-seasoned and ready to cook!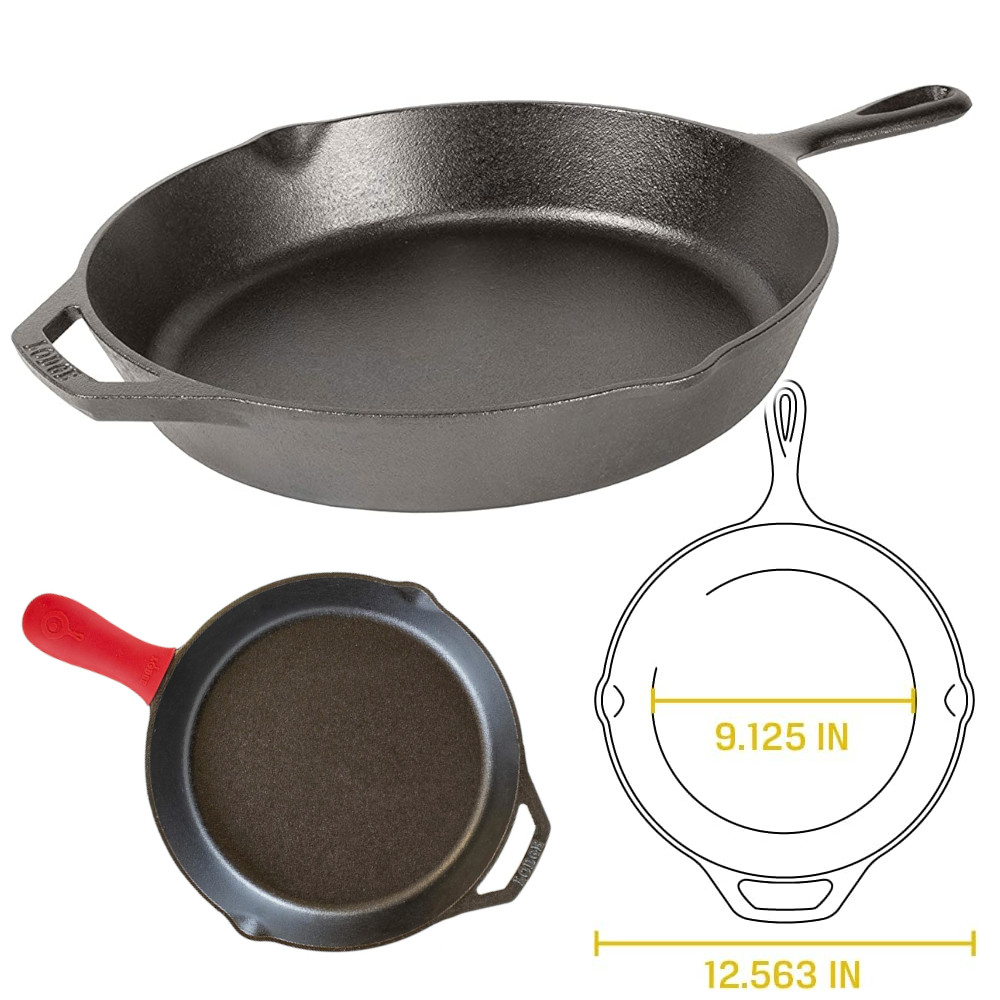 Lodge cast iron skillet
Reliable 12-inch round cast iron pan.
Lodge cast iron griddle
When you cooking is a little bit cleaner, such as warming tortilla or firing up some pancakes, a griddle is more appropriate for your cook. The flat design allows easier access for a spatula, with the same great seasoning and cooking experience as normal skillets.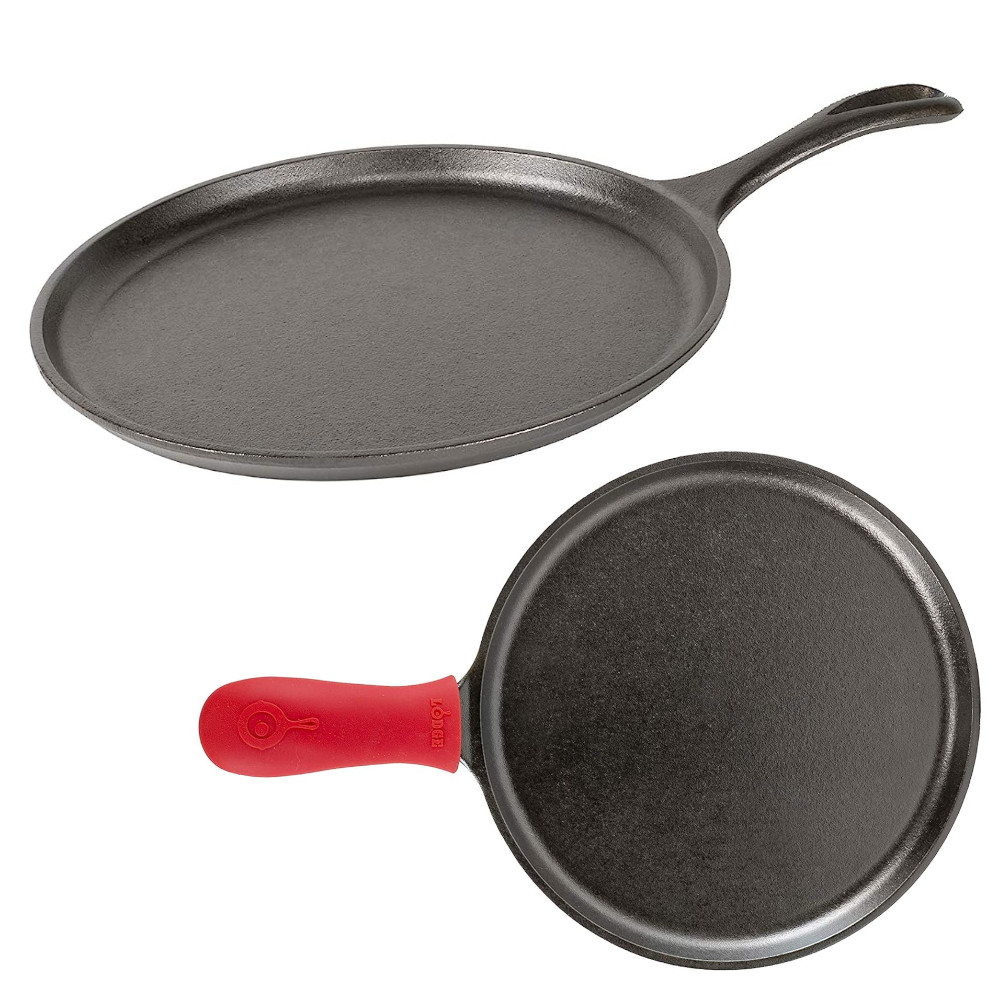 Lodge cast iron griddle
Simple cast iron griddle.
Lodge cast iron grill pan
For cooking foods that you don't want resting in the oils of the pan, a grill pan is an excellent choice. They're a little harder to clean, but the you can get that BBQ look and result without having to step outside. Of course, we are always happy to put this pan on an open flame in the backyard, but you can enjoy grill cooking without the fire.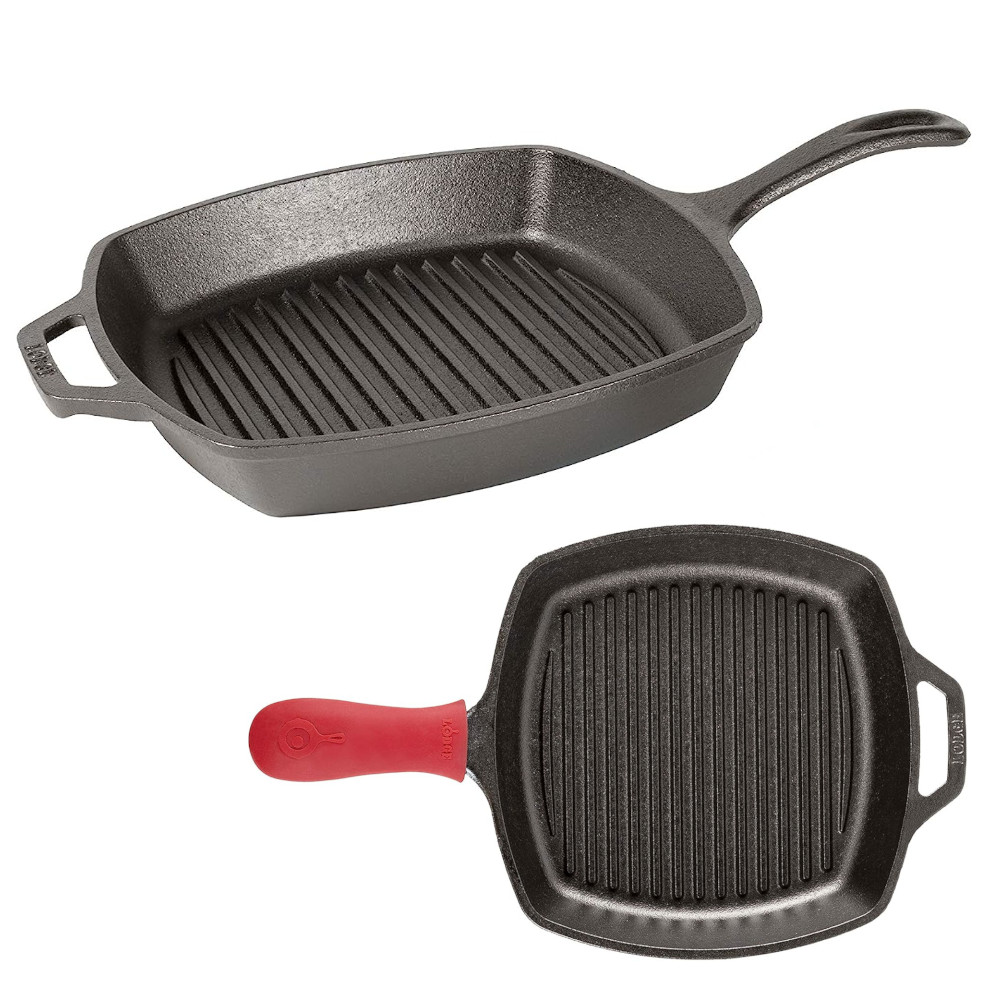 Lodge cast iron grill pan
Square cast iron, with grill lines.
AmazonBasics enamel Dutch Oven
Some of our best cooking is done in a cast iron Dutch Oven. There are some fancy brands that make amazing enameled Dutch Ovens, but we've had no complaints with out AmazonBasics branded pot. Superb for oil frying, or for low and slow cooking, we've purchased several of these in different sizes for our home.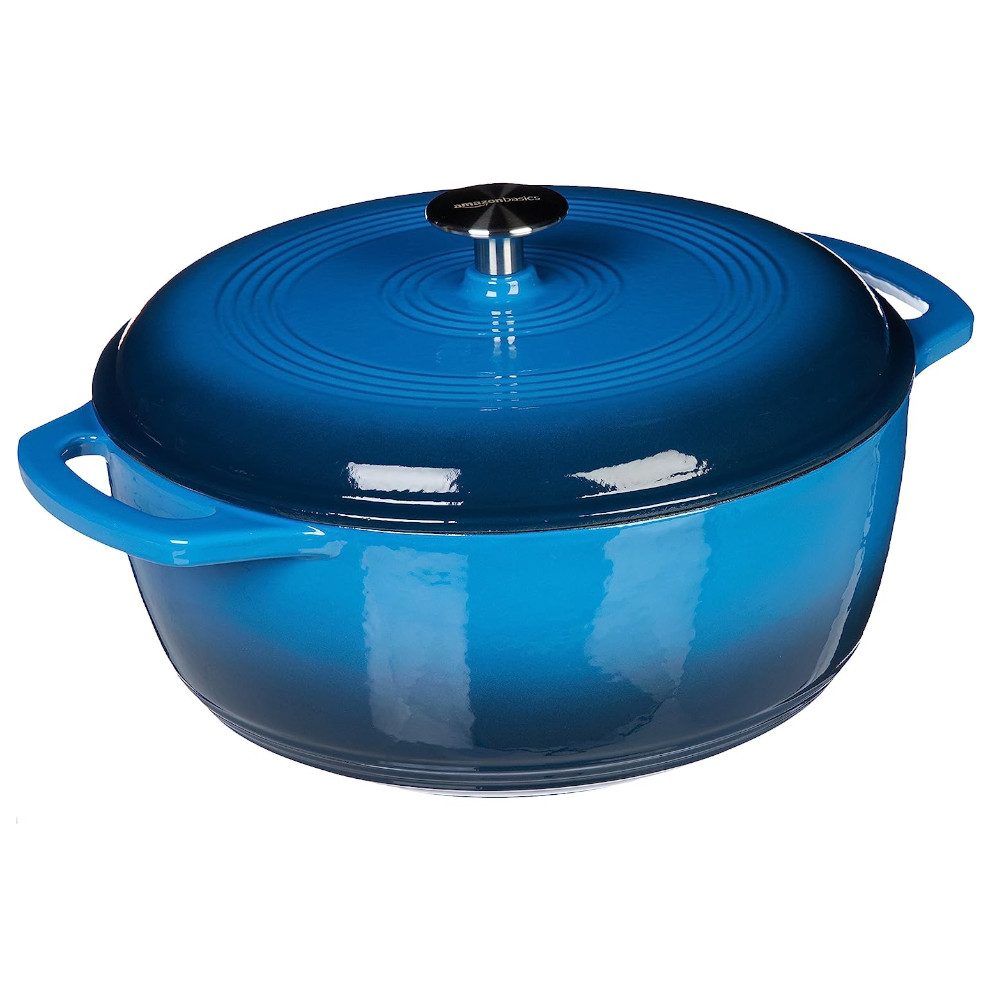 AmazonBasics enamel dutch-oven
A quality enameled dutch oven. Available in 4.3-quart, 6-quart, and 7.3-quart.
More to come
We'll be adding more cast iron to this list as we go. These are just basic starter products to get you cooking.