As an Amazon Associate, I earn from qualifying purchases. Thank you for your support.
Looking at all of the available parts on the market in late 2023, here is the PC parts list that we're thinking of turning into a video-editing rig that can play some games.
We prefer AMD over Intel at this point. Nothing against Intel's processors specifically, it's just that AMD has taken the lead in supporting PCIe v4, and v5. Admitting that most home users will be just fine with lower BUS bandwidth, we tend to connect more peripherals than the average user.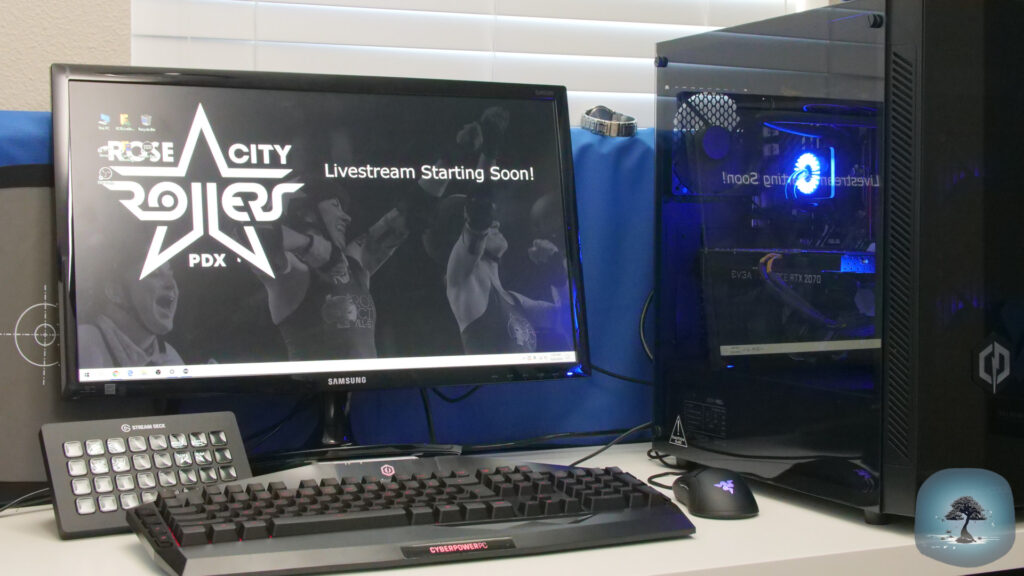 The following parts list totals up to a $2,300 machine, please compare to potential pre-built machines, as you'll often find similar desktops for similar prices. If you do not know what you're doing inside a computer case, it's easy to learn, but that's not what we're here for today, we just want to talk about the parts.
2023 mid-range gaming rig parts list
Case: ASUS TUF Gaming GT501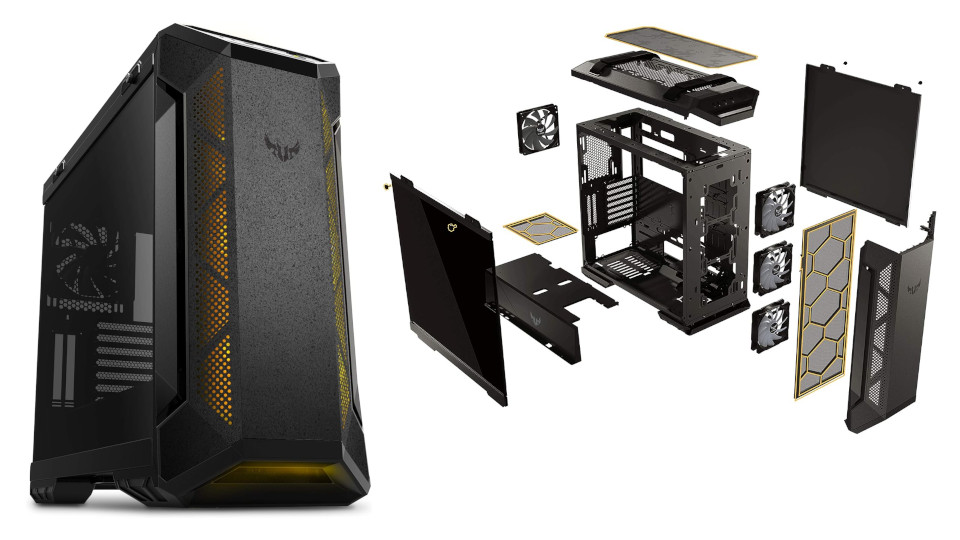 ASUS TUF computer case
Simple and well-equipped mid-tower computer case.
Pros:
EATX Compatibility: Fits large motherboards.
Front USB 3.0: Convenient for fast data transfer.
Sturdy Build: ASUS TUF cases are known for their durability.
Cons:
Size: May be larger than needed for some builds.
Weight: Can be heavy with all components installed.
Motherboard: ASUS ROG Strix X670E-E Gaming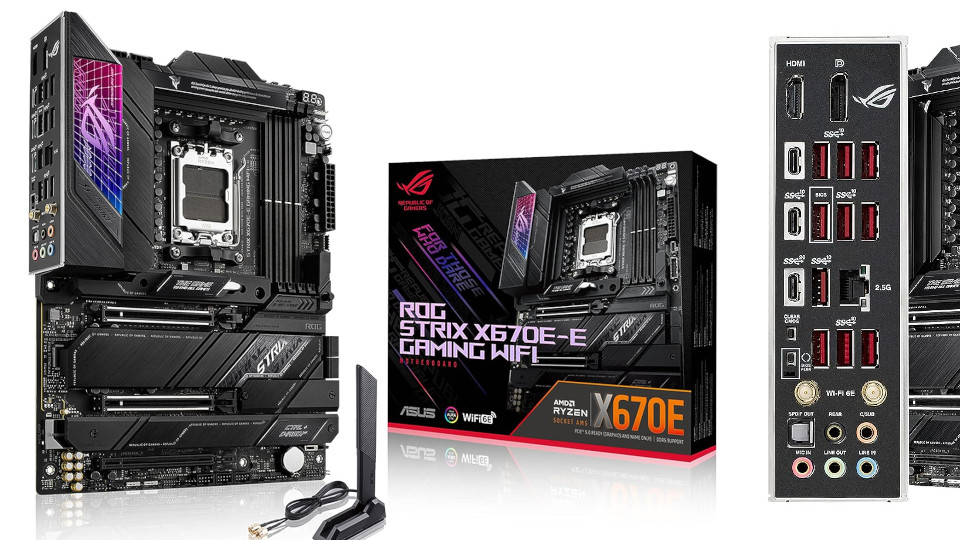 ASUS ROG Strix X670E-E Gaming motherboard
One of the best AMD motherboards from Asus in 2023.
Pros:
Powerful and Feature-Rich: The motherboard comes with features like PCIe 5.0 support, multiple M.2 slots, USB 3.2 Gen 2×2, and WiFi 6E.
Exceptional Power Delivery: With 18+2 power stages, it provides stable power to your CPU for overclocking and demanding tasks.
Premium Build: ASUS ROG Strix motherboards are known for their quality and durability.
Cons:
Price: High-end motherboards like this can be expensive.
Processor: AMD Ryzen™ 9 7900X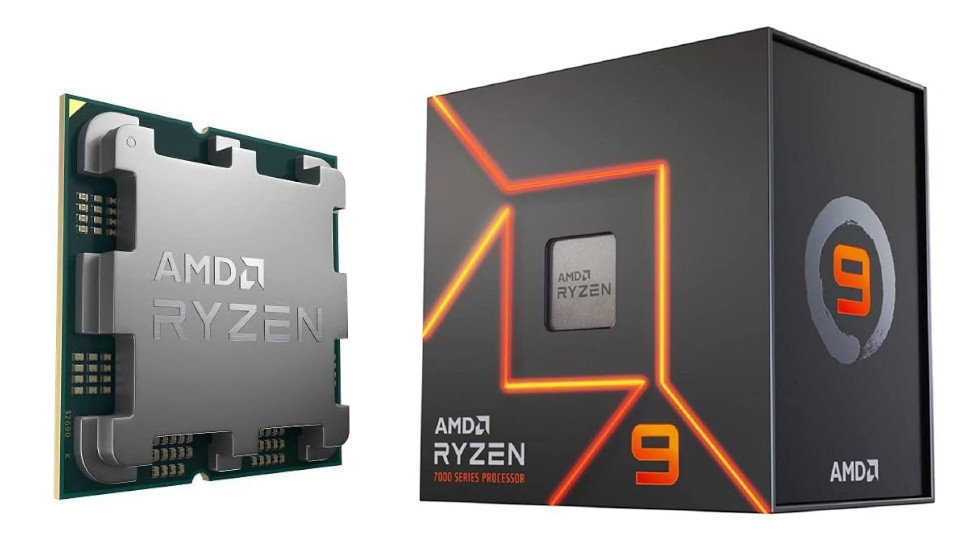 AMD Ryzen 9 7900X processor
AMD's second best home-computer processor.
Pros:
12 Cores and 24 Threads: Excellent for multitasking and heavy workloads.
Unlocked: Overclocking potential for enthusiasts.
Great Performance: Top-tier CPU for gaming and productivity.
Cons:
Price: High-end processors are costly.
Power Consumption: May require a robust cooling solution.
Liquid Cooler: Thermaltake TOUGHLIQUID 360 ARGB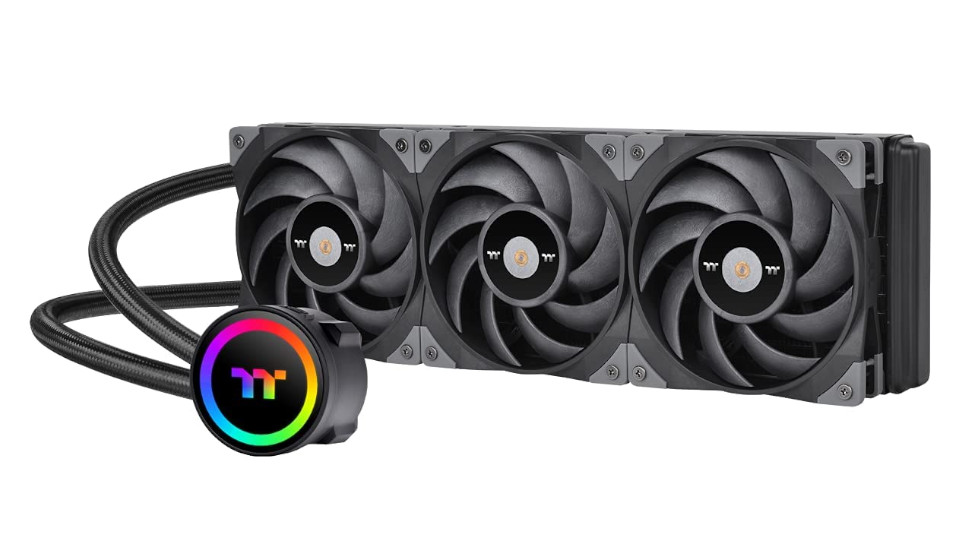 Thermaltake Toughliquid 360 CPU cooler
A trusted name with a large liquid CPU cooler.
Pros:
Effective Cooling: Liquid cooling is efficient at keeping your CPU temperatures in check.
RGB Lighting: Adds aesthetics to your PC build.
Support for AM5 and LGA 1700: Future-proof for CPU upgrades.
Cons:
Complex Installation: Liquid coolers can be more challenging to install than air coolers.
Price: High-end cooling solutions can add to your overall cost.
Graphics Card: ASUS TUF Gaming NVIDIA GeForce RTX™ 4070 OC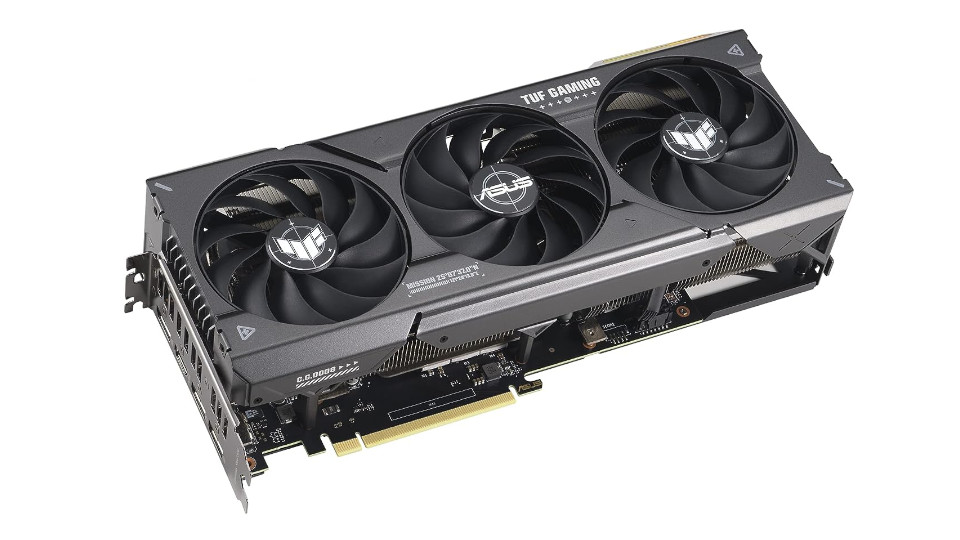 Nvidia GeForce RTX 4070 OC graphics card
Considered to be mid-range, this is one of the better graphics cards on the market.
Pros:
Top-Tier GPU: Offers incredible gaming performance and ray tracing capabilities.
12GB GDDR6X VRAM: Sufficient for high-res gaming and content creation.
PCIe 4.0 Support: Faster data transfer.
Cons:
Price: High-end GPUs are among the most expensive components.
Power Consumption: May require a powerful PSU.
Power Supply: GIGABYTE GP-UD1000GM PG5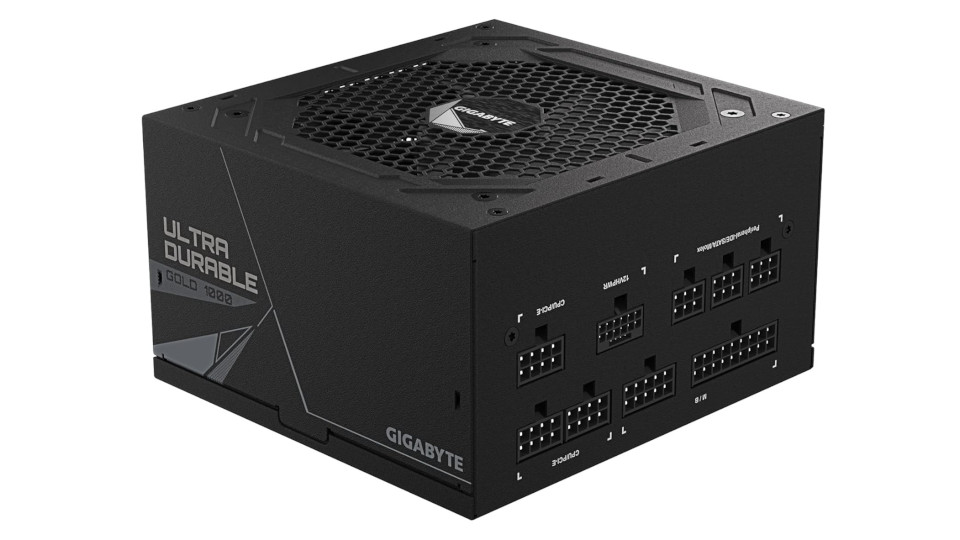 Gigabyte 1000W power supply
Self-cooled, 80+ Gold series computer power supply.
Pros:
1000W Capacity: Ample power for your components and future upgrades.
80 Plus Gold Certified: Efficient and reliable.
Fully Modular: Helps with cable management.
Cons:
Overkill for Some Builds: 1000W may be more than needed for some setups.
Price: High wattage PSUs can be expensive.
RAM: CORSAIR VENGEANCE DDR5 64GB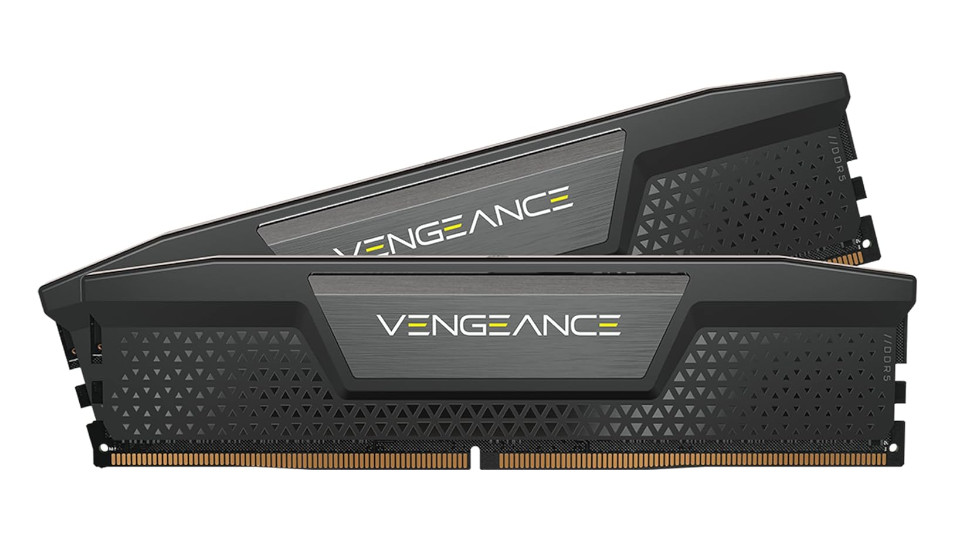 Corsair Vengeance DDR5 RAM 2x32GB
Pros:
Large Capacity: Great for multitasking and content creation.
High Speed: DDR5 at 6400MHz provides fast data access.
RGB Lighting: Adds visual appeal.
Cons:
Compatibility: Ensure compatibility with your motherboard.
Price: High-capacity and high-speed RAM can be costly.
Storage: Samsung 990 PRO Series 2TB SSD and 2x Samsung 970 EVO Plus 2TB SSD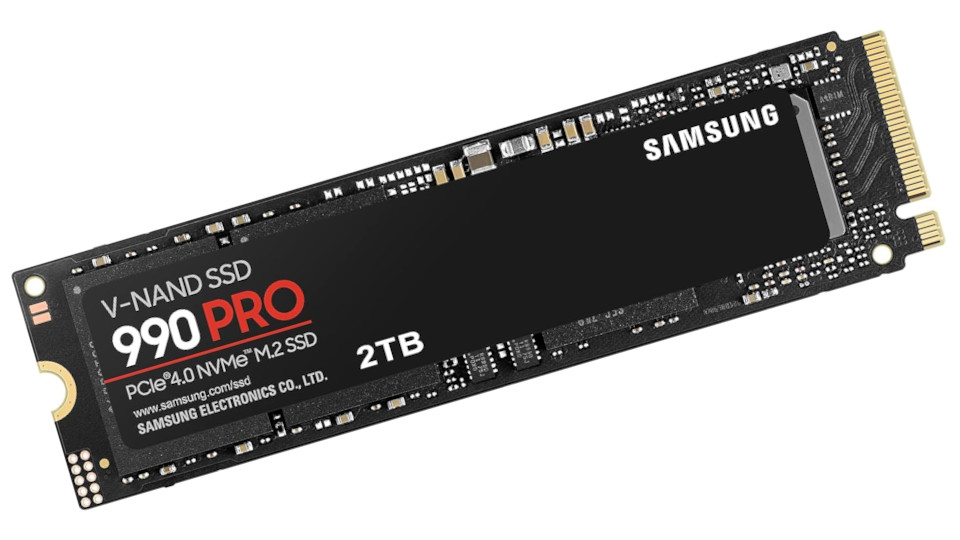 Samsung 990 Pro Series M.2 SSD
Reliable and high-speed M.2 NVMe SSD.
Pros:
Fast and Ample Storage: Lightning-fast SSDs with a total of 6TB.
NVMe: Speeds up data transfer and system boot times.
Cons:
Cost: High-capacity NVMe SSDs are expensive.
Possibly Overkill: For some users, this much storage might not be necessary.
Keyboard & Mouse: Logitech K845 Mechanical Keyboard and Logitech G502 Lightspeed Mouse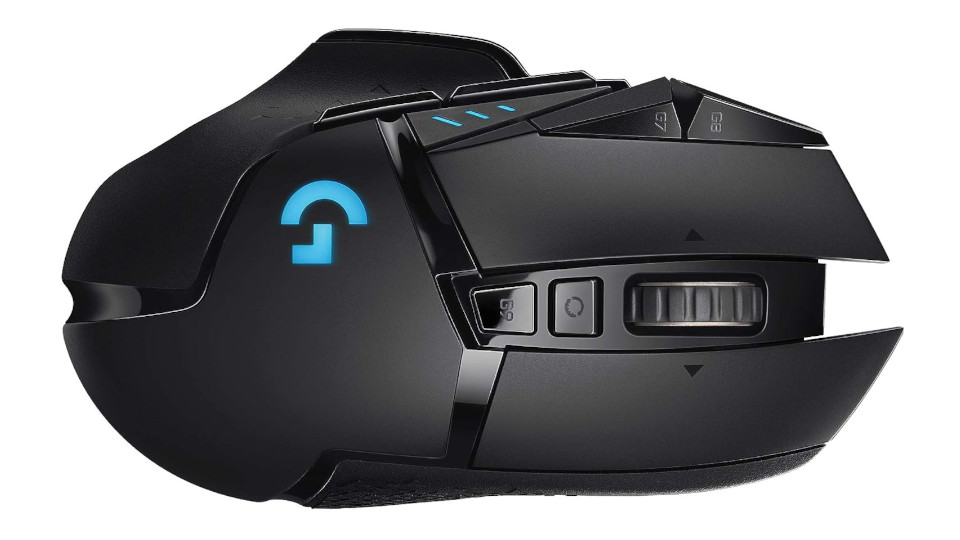 Logitech G502 Lightspeed wireless mouse
A precise and reliable, rechargeable computer mouse.
Pros:
Quality Build: Logitech products are known for their durability.
Mechanical Keyboard: Provides a satisfying typing experience.
Wireless Gaming Mouse: Convenient for gaming.
Cons:
Price: High-end peripherals can add to your overall cost.
Personal Preference: The choice of keyboard switches and mouse design varies from person to person.
Monitor: SAMSUNG 32" Odyssey G7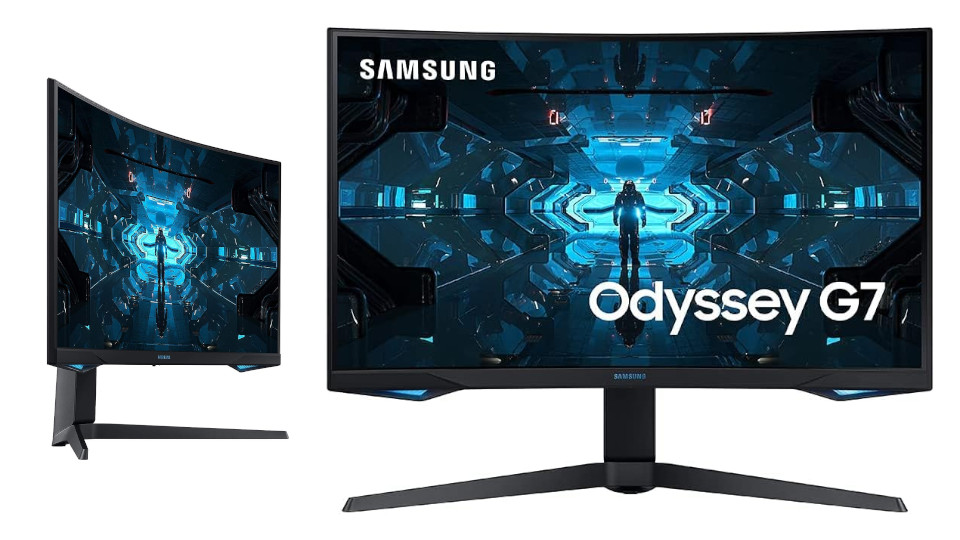 Samsung Odyssey G7 32-inch monitor
Samsung's mid-range gaming monitor, with a large, high-resolution, curved panel.
Pros:
High Refresh Rate: 240Hz for smooth gaming.
WQHD Resolution: Excellent for gaming and content creation.
G-Sync and FreeSync: Reduces screen tearing and enhances gaming experience.
Cons:
Size: Some users might prefer a larger display for productivity tasks.
Price: High-end gaming monitors can be pricey.
PC rating
We fed this parts list into ChatGPT and asked it to rate the parts, it came back with the following:
Processor (CPU): 9/10
Motherboard: 9/10
Graphics Card (GPU): 9/10
Memory (RAM): 9/10
Storage: 8/10
Cooling System: 9/10
Power Supply: 8/10
Monitor: 9/10
Keyboard & Mouse: 8/10
Case: 8/10
We want to admit that we wish we had a larger budget to upgrade a few of the parts on the list. The case is a little plain, but it supports the cooling we need. The Processor is great, but there's no doubt that the Ryzen 9 7950X and the newer 3D models are more powerful.
Similarly, the RTX 4070 OC is more than enough for 4K video processing, and offers all but the very best in gaming performance, but, the 4080 and 4090 series graphics cards are absolutely more powerful.
Finally, we torn on the storage options we've chosen. We believe that our main drive should be the best possible M.2 SSD we can find, and that it only needs to be 1 or 2 TB. It's the secondary drives we're questioning. We already use the Samsung 970 EVO Plus drives, they're solid, but they're almost the same price as the newer Pro drives. At normal prices, the extra $20 for nearly double the read/write speeds is probably worth the upgrade, but we bought our 970s at under $100 on sale. They're more than fast enough to store photos and stuff in the background.
All-in-all, we think the above parts will make for a reliable a powerful machine that will satisfy all of our needs for the next few years. As long as AMD doesn't mothball the AM5 socket on us.